the differences in a black white photography
portrait and a color portrait
Separately, the words black white photography portrait have a diluted meaning.  Put together in any order and the meaning changes dramtaically.
            Black-White-Photography-Portrait
"When you photograph people in colour you photograph their clothes.
But when you photograph people in Black and White, you photograph their souls!"

Ted Grant
---
Take a minute to view the individual black white photography portrait samples on this page.
They are the black and white versions of the color pictures of the elderly discussed in this article on this page:  Pictures of Senior Citizens.
---
I uploaded them onto separate pages for a reason.


Look at them as a group.


What do you notice about the emotional impact of viewing them all at once.
---
Rather than comparing each color and black and white photography portrait individually, a group comparison emphasizes the difference more dramatically.



The only photo editing I did was to adjust the color saturation level to minus 100.



This was done with Adobe Photoshop software, but can be achieved in almost any photo editing software.
---
There is some sort of basic characteristic present in the black and white portraits that I can't put into words.


Most of my professional portrait photography experience has been with color portraits of families and children.
---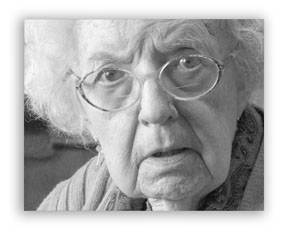 Writing the many articles giving digital photography tips has expanded my appreciation for the relatively new and exciting changes in photography. 


The changes have certainly been dramatic. Not only in terms having to choose a black and white or color film, but also the limits in the sensitivity or speed of the the film.
Digital camera sensors and photo editing options have eliminated those restrictions.
I don't know why, but these black and white pictures of the elderly are simply more powerful. It seems that creating a black and white photography portrait is a great way to go for photos of senior citizens.
---

links relating to    black white photography portrait:
Emotional Black and White Photography   One portrait.  Three versions with different results.
Black and White Photography Tips  Our world is full of color.  Why would anyone want to get rid of the colors in a photograph?  Hmmmm
Pictures of the Elderly. Three color and three different black and white portraits of the elderly to compare.
Photos of Old People. More thoughts on the related topic of the enjoyment of taking photos of old people.
Have a blast with your photography
Bruce