new barbie camera for kids
Yes, fellow photographers.  It's the new Barbie camera for kids. How should we judge this newest offering in the cameras for children category?  
Is it a valuable digital camera that just happens to be mounted into a Barbie Doll made by Mattel?
Will children be able to develop their digital photography skills with this level of a start-up camera?
Or, is it a Barbie Doll that just happens to have a camera included as one of it's features that kids will have fun playing with?  I'm thinking more of the latter than the former.
how to use the barbie camera
The directions are easy enough that a technophobic parent like me can get this camera to work. The control buttons are a little small but stick out enough for a grown-up or a child to engage properly. The symbols within the menu on the LCD screen are easy to understand.
Barbie camera control buttons:
Slide SIDE SWITCH down to review photos. 
Press LEFT BUTTON to cycle images backward.
Press RIGHT BUTTON to cycle images forward.
Press CENTER BUTTON to start and stop slideshow.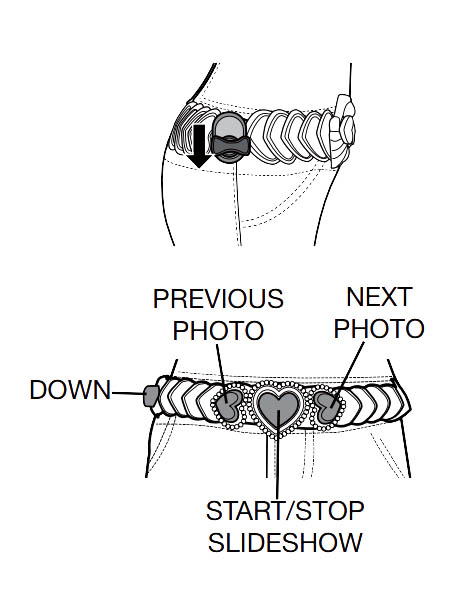 Here are the directions on using the camera. Younger children will need a little help with getting the gist of how to get it to work, but it's a very simple toy to use. Watch this short video to get an idea of what I'm talking about.
---
As an Amazon affiliate I may receive a small commission from qualifying purchases, at NO added cost to you.

Here are the symbols and their meanings from the camera's display menu: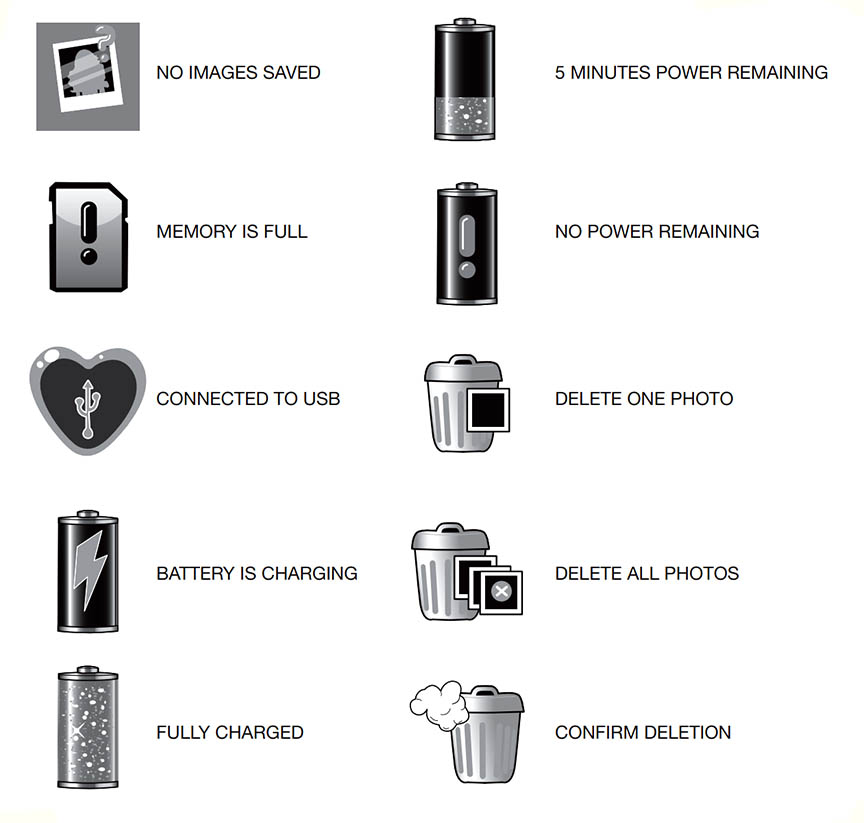 Here is the complete instruction manual for the Barbie camera, Instruction Manual.
---
---
As an Amazon affiliate I may receive a small commission from qualifying purchases, at NO added cost to you.

---
---
specs for the new barbie camera for kids
There isn't too much to report on this one.  Normally when I do a review on a camera, I am able to give a list of camera specifications to give the readers of Digital Photo Tips relevant information on a camera or an accessory.  
I evaluate the specs, read the reviews from dedicated camera review sites, combine that with my own experiences, state my opinion and then encourage the readers to get a few more opinions on big retail sites like Amazon.
The sensor is between .16 and .3 megapixels.  There are conflicting reports on this one.
Capacity is between 100 and 200 images.  You guessed it. Conflicting reports on this one.
The doll is about 11.5 inches tall. That's an agreed upon specification with this toy.
best features of the barbie doll camera

Lens is fixed-focused.  No focusing needed-everything is always in focus
Can be attached, via the included USB cord, to a computer or tablet, for larger viewing, saving, and editing.
The LCD screen, embedded in Barbie's chest, makes it like a designer shirt, that can be changed to any design the photographer wishes. 
Four simple camera control buttons on Barbie's belt are easy to use.
It's actually a lot of fun to use!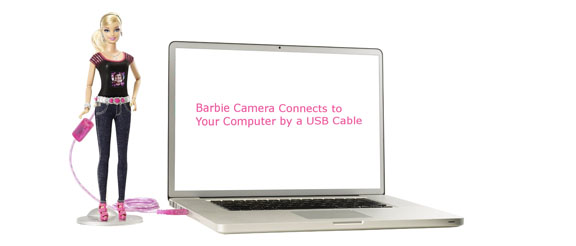 Included USB Cord Connects Barbie Camera to Computer



disadvantages of this camera doll
It's only natural for some kids to lose interest in a new toy after several days and that may happen with the barbie camera.
It's a tiny sensor, so image quality is poor relative to other digital cameras on the market.
it's over-priced for a simple doll and under-priced as a camera.
Barbie's hair can get in the way of the lens.  You need to flip her hair out of the way each time or rotate her head.
closing comments on the new barbie camera for kids
Using one of the main themes of this web site that photography is supposed to be fun, the new barbie camera for kids does make sense as a good buy for the child who has an interest in dolls and a little creativity.
It's recommended for 6-12 year old kids as a guideline and the 6-8 year old range would be the sweet spot on that one, but it all depends on the maturity and personality of the individual child. 
---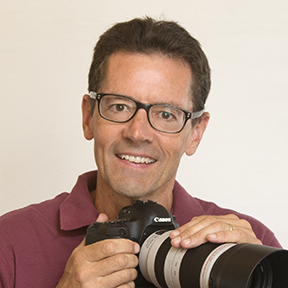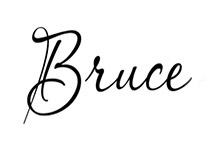 ABOUT BRUCE LOVELACE
Bruce is the publisher of this website. He is the author of the book "Improve Your Photography Instantly."  Read more on Bruce on his Bio Page. He's been known as The Traveling Photographer ever since 1994. Or read more about this website.
View some of Bruce's photos on Instagram.   Visit the Facebook Page. Watch him on YouTube.  Bruce runs photo workshops for kids and adults, and provides one-on-one photography coaching.
---