best light camera tripod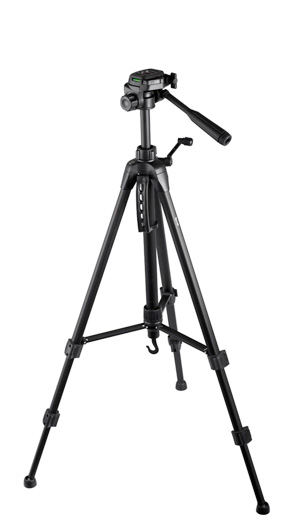 Ravelli - 2.1 lbs.
Looking for a light camera tripod? Maybe you'd like one that won't weigh you down but still will do the job for you?
If you're like me you don't want to blow a lot of money on a light tripod either.
The first lightweight camera tripod I bought weighed in at just a little under 3 pounds ( 2 lb. 15 oz.)  My Rocketfish served me well, but I can't recommend it anymore because it's been discontinued.
Here two general rules you should remember.
---
The lighter the tripod is the less stable it will be.
Does that mean light tripods are no good?
Of course not!
You can instantly make them "heavier" by hanging something from the hook at the bottom of the center post.
You can use a large water bottle, your camera bag, or even a plastic bag loaded with a few heavier items.
---
The higher you raise the center post the less stable it will be.
You get the maximum stability when the center pole is at its lowest position.

Does that mean you should never extend the center pole?
No.
You can reduce camera shake by using the camera's self timer.
If you get a remote trigger or use a shutter cord you can eliminate tripod jiggle.
If your tripod has long enough legs you won't need to raise the center pole much to get your camera to a desired height.  OOOPS! Longer legs means your tripod will get a little heavier and you're looking for a light camera tripod.
There's always a compromise, right?
3

light tripods that fans rated very highly
Reviews of
Ravelli 61-inch
I would never personally buy another tripod that has the braces that extend from the center post to the legs for stability. It's a dead-giveaway of lesser quality.
For less than $30 it might be a good fit if you are only an occasional photographer who will treat the Ravelli tripod very gently.
83 buyers rate this tripod as a 1 star product.

Reviews of
Dolica 62-Inch Tripod
If 4 pounds is too heavy, you should disqualify this tripod from your list. 
I included this Dolica for several reasons. It's reversible center column is perfect for macro photography.
The center column wing-nut type of knob is so easy to adjust. Secondly, the multi-angle leg positions make it real versatile for unusual shooting situations.
1,970 buyers rate this tripod as a 4 or 5 star product.
Reviews of Slik Tripod
3-Way Pan Head
This is another 4 pounder, but it's still weighs a lot less than my 7 pound Manfrotto.
The pan-tilt-swivel head is idea for video or for shooting vertical poses or you change the tripod head to another type. 
The center post is short. That lets you shoot from a low angle without removing the center pole.
When 94% of reviewers give a product a 4 or 5 star, I pay attention.
ravelli specs
61 Inch Max Height
Supports
Weighs Only 2.1 Pounds
Plastic and Aluminum
Best Features:
Flip head for easy vertical photos.

Handle for easy carrying.
dolica specs
62 Inch Max. Height
23 Inch Closed Length
Supports 13 pounds
4 Leg Sections
Best Features:
slick specs
58 Inch Max. Height
Weighs 4 Pounds
A.M.T. Aluminum Alloy
4 Leg Sections
Best Features
Threaded center pole can be split.

Only 19 inches long when folded.
---
what to look for in a light camera tripod
Sturdiness. If it isn't study, there is no point in even considering buying it.
Overall size. The type of photography you do and whether you are going to travel with it determine your maximum and minimum length needs.
Price. You get what you pay for -to some extent.
types of tripods that are light
Sometimes the labels we use to designate a certain type of tripod overlap. Travel tripods. Compact tripods. Tabletop tripods. Mini tripods. These are all examples of a light camera tripod.
These are some of the words that can describe the type of light tripod you are looking for. In this post, I am talking about general use tripods, not specialty tripods like mini and tabletop.
ultra compact tripod
If you have a big budget for a super light and compact traveling tripod, you'll love the Sirui T-025X. Don't get it confused with the original T-025. It's been dubbed the world's smallest tripod: some would call it the best travel tripod too.
It weighs just about 2 pounds.

The Sirui T-025x compacts down to about 12 inches.
It's rated to hold 8 pounds of gear.
With the head attached, maximum height is 54 inches. Not outrageously short for a light tripod.
The legs fold upward 180 degrees for storage.
The center pole is removable.
You can shoot at a height of 7 inches.
Having a tripod with more leg sections means you can collapse it shorter. You'll be able to fit it into a backpack or travel luggage easier.
the amazon method of choosing the best light camera tripod
Whenever I am in the market for a camera I read the detail technical reviews form the professional camera review sites. For accessories I am an Amazon geek. I am an Amazon Prime member so I do buy many household and personal items from Amazon.
In addition to Amazon, I also buy photography equipment from Adorama, B+H Photo and sometimes directly from the manufacturer. While it is true that I get compensated for recommending products on Amazon, I would still use the reviews even if I wasn't an affiliate for them.
The number of reviews and the depth of the reviews make it a very valuable resource to investigate photography gear.
addition camera tripod resources
Adorama: Tripod Buying Guide for Travelers - This article talks about Benro, Manfrotto. Gitzo, and Giottos tripods. The travel tripods they encourage you to buy are quite a bit higher priced than the ones I featured on Amazon above.
Photography Life: Choosing and Buying a Tripod - As the title says, this lengthy article spells out what you need to think about when you;re looking to purchase a tripod. The article doesn't talk about just light camera tripods.
Shoot more photos with a tripod.
Watch less TV.
Bruce
Leave Light Camera Tripod - Go HOME to Digital Photography Tips
Other Accessories for Digital Cameras
Go Back to All Tripod Articles