best monopod for gopro
Are you looking for the best monopod for GoPro that can also be used for regular point and shoot cameras?  The Smatree SmaPole S1 monopod pole is made specifically for GoPros but can be used for small point and shoot cameras with an affordable adapter.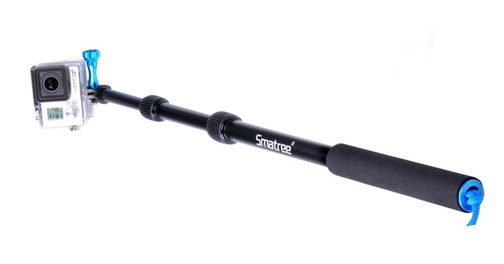 The ultra-light selfie sticks for cell phone cameras are not sturdy enough to use for point and shoot cameras or for the GoPro.
specs for the smatree smapole gopro monopod
- It weighs less than 7 ounces (1/2 pound). You can hold it for days.
- Extends for 16 inches to 40 inches, as good as Inspector Gadget's arms.
- Quick 1/4 turn locking legs. Rapid adjust-you won;t miss a thing.
- Amazing Aluminum Alloy construction. That's AAA!
best features of the smatree gopro monopod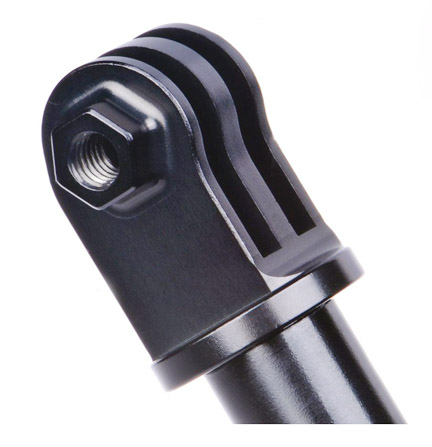 Aluminum Alloy Nut
1. Locking nut is permanently attached.  You can't lose it.
2. Comes with a beautiful, blue aluminum alloy WrenchBoy that is a fashion statement too. You can now tighten securely for extreme situations
3. The grip is soft and very grip-able. It won't slip out of your hands, even when you're all wet!
additional random comments about the best monopod for gopro cameras
These monopods are great for taking selfies, but they give you so much more than that for creative angles and perspectives.  Adding the 3 and 1/2 feet of length of the Smapole to the length of your arm gives you ample separation from "you" to create that "third party perspective" with your videos.
The biggest complaints about monopods are usually centered around their overall sturdiness and the camera mounting design and quality.  The people at Smatree are committed to building a pole that does not have these issues.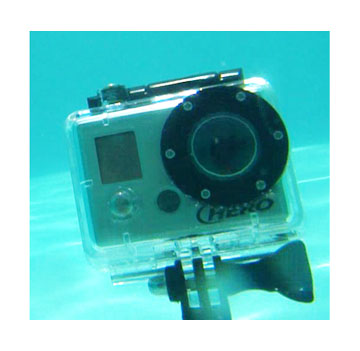 Under water use is not recommended by Smatree, but many photographers take advantage of the GoPro's waterproof housing and do so anyway.  
Realize that it will fill with water and you may be shortening the life of your Smatree monopod.
Salt water, contaminants and particles will definitely speed up wear and tear, so common sense must be used if you go in that direction. 
It only takes about 1/4 of a turn to loosen or tighten the telescoping monopod leg sections.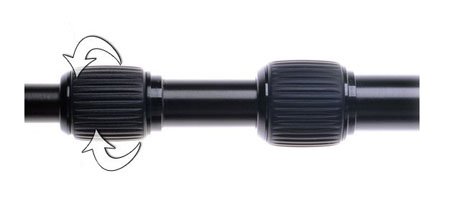 At the time of this post on the  Digital Photography Tips web site, 97 % of shoppers on Amazon gave this monopod for GoPro cameras a 4 or 5 star rating.  Even more telling is that 94% were 5-star ratings.
That is pretty much unheard of in the world of product reviews. One of the best monopod for GoPro review sites is Amazon.  Whether you buy from amazon or not, you can get the perspective of other shoppers who have purchased and used the SmaPole.  Here is the link:

lengths of the smatree gopro monopod

Length of the Smatree GoPro Monopod
GoPro cameras are a blast to use and that's the one thing I emphasize to all of the readers of this site. Remember to have fun and don't get too up in product comparisons and get paralysis from over analysis.
The best way to find out about a camera or an accessory is buy it and try it.  You can always return after a few days it if it comes up short.
Shoot more photos
Watch less TV
Bruce
Go to Digital Photography Tips Home Page