best lens for wedding photography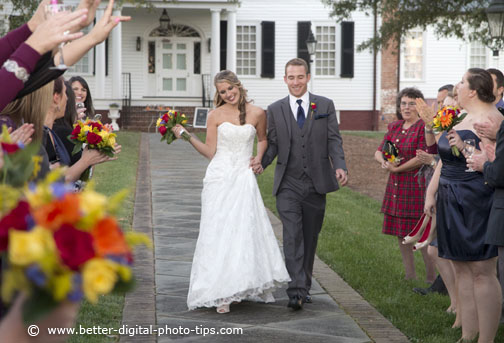 Getting the best lens for wedding photography might not be the very first priority you think of when considering the right equipment to get great wedding shots, but it may be the most important.
In order for the results to be picture perfect, you need the right equipment. There are many wedding scenarios and you have to be prepared for all of them. Different lenses and certain settings cater to specific scenarios, making your job easier.
All The Lenses – After the camera, you need to get your hand on some essential lenses. If the camera is great but the quality of the lenses is bad, the results would not be good. Thus, always buy new lenses and spend some money on getting them right, even if you can only afford getting one every year. The essential lenses include:
70 – 200mm f/2.8L – You need the f2.8 for the lovely bokeh effect, and zooming in from 150-200mm is essential for catching the moment without disturbing it. It is also essential for candid shots.
50mm f/1.2L – When the light starts fading, you can use this lens for really blurring out the background, also allowing you to rely less on the flash so that the final effect is a lot more natural and soft. It is also good for portraits.
Just make sure you focus accurately when shooting wide open because the depth of field is so narrow.
24 – 70mm f/2.8L – For small ceremonies, this is an essential lens because when there isn't enough room for 50mm and a 70-200mm lens is too close, this will offer you versatility.
100mm f/2.8 Macro – For detailed weddings, it is the job of the photographer to capture every intricate lace of the tablecloths and the bows of the cellists to freeze the moment forever. This is what this lens does.
16 – 35mm f/2.8L Zoom Ultra Wide Angle – For beautiful surroundings, your 24 – 70mm will not be able to get enough width and this is where the ultra-wide angle provided by this lens could be helpful.
If you had to pick a best lens for wedding photography groups and scenic compositions, this would be the one to get.
 85mm f/1.2L – Your bokeh would never be the same and you will never go back to anything else once you get this lens. It gives a sort of creamy detail to your blurry creations.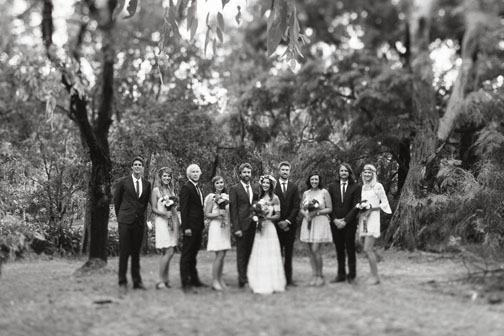 (Photo by Darin Collison Photography)
basic equipment for wedding photography
You can be a beginner photographer or an amateur hobbyist but there is no better place than a wedding to test you skills and develop them. You will see emotions, lovely settings, beautiful backdrops and so many subjects that the only work you have to do is focus – sometimes, quite literally.
The Perfect Camera – If you are serious about this, you might want to invest in a DSLR camera instead of using your compact one. When you choose a particular brand for your camera, your accessory choices would be restricted to that brand.
Go through various photography magazines and read online reviews. Wait for the right time to buy the camera so that you can get a discount, like during the holiday season.
Often, people sell their old DSLR when they get a new one and you can buy those second hand ones for practice. If you want, you can also ask a photography professional photographer or consultant to suggest a nice starting DSLR for you.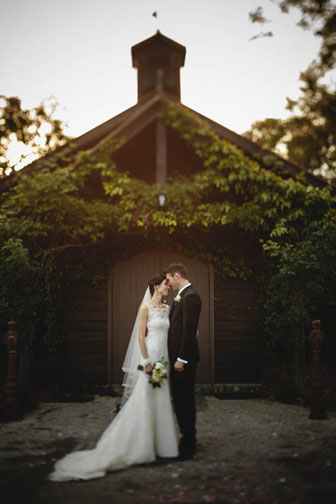 The Essential Memory Cards – Have many digital memory cards with large capacity since you will need them to store the wide array of photographs you might click in the wedding.
It is recommended that the memory cards you get are compatible with your DSLR and can be quickly written to so that no moments are missed by you.
External Flash For Dark Settings – In weddings and ceremonies, there is nothing more important than external flash since the lighting can be dim and bad for perfect pictures to come out.
Make sure you invest in high quality flash so that it can be easily synced with your DSLR.
Pop-up camera flashes are simple too wimpy to provide enough light output for group photos.
Never Let The Battery Run Out – When you are taking photographs, you have to make sure that your batteries never run out. After all the investments in memory cards and lenses, it would be sad if you couldn't take enough pictures because of no batteries.
Thus, keep a few extra batteries in your camera case and make sure you get rechargeable ones. Thus, even when you are on the wedding location, you can simply switch the batteries and keep clicking.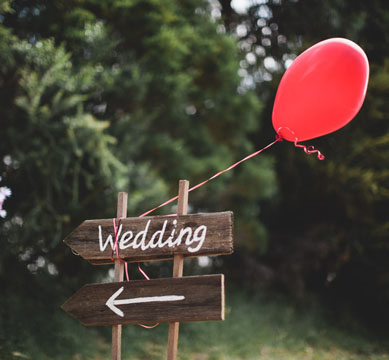 Steady On With A Tripod – Stability is added in your shots if you get a tripod for your camera.
No matter what the level of lighting is, a tripod will allow you to take crystal clear and sharp pictures at the wedding.
Tripod is especially needed for posed wedding pictures between the married couple, the party guests or the family.
If a tripod is too heavy to carry, you might consider using a monopod.
Powerful Computer And Software – You need to be good at editing and for that, you need to have a powerful computer and a good editing software program. Free alternatives in photo editing software might work for some time but it would be better if you could invest in something a bit more professional.
 With photography, quality is everything when you choose the right equipment. So, buy slowly but get the best things.
my thoughts on the best lens for wedding photography
Thank you Andre, for writing this article titled Best Lens for Wedding Photography.  One point I would like to add. You may want to starting out with just one best lens for wedding photography if you can't afford to buy a collection of good lenses right away.
If that's the case, a general zoom will work great like the 24-70mm lens Andre mentioned above. Better yet if you can get something with a little bit longer zoom range like my Canon 24-105mm, that gives you the ability to crop in even closer, great for headshots and some candids as well.
Shoot more photos. Shoot better photos.
Back to Digital Photography Tips Home Page