best amazon cameras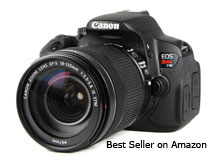 When we use the phrase Amazon Cameras I don't mean to imply that Amazon makes cameras.  
This post is intended to give you some tips for buying cameras on Amazon.
After all, you probably came to this web site looking for some valuable tips on using or buying camera equipment, right?
As I've stated before I am a fan of Amazon for a couple of reasons.  
Amazon consistently gets rated as one of the best on line retailers in the world.

Secondly, I've had nothing but positive experiences myself (knock on wood).
Finally, the reviews given by the buyers of the products listed can be extremely valuable about which Amazon cameras are the best ones to buy, not just the best selling ones.
tips for buying amazon cameras
Here are some tips from a self-proclaimed Amazon Junkie:
1.  See how many reviews have been given.  Then you know if people are actually buying.
2. Usually the long, detailed reviews are very valuable.  You can tell the reviewer took the time to cover more than one aspect of the purchase.
3.  Read the 1-star reviews first.  It gives you some ideas of what some of the possible issues might be with your potential purchase.
4.  Beware of the 1-star reviews that have an irrelevant complaint about a feature you aren't concerned about.
5.  Ignore the reviews from people who just want to justify their own purchase by defending one of the weaknesses of the item.
6.  Then read the 3, 4 and 5-star reviews to find out what people like about your "Amazon Camera."
---

And one final thing.  Amazon helps me defer the cost of running this Digital Photo Tips web site.  
You see, if you visit Amazon from a link on my site, I get a little thank you from Amazon when you purchase.  It's a little reward for me and my family.  It helps me in a small way to pay  bills.
I learned a long time ago that I wasn't going to get rich by offering free advice on photography and camera equipment.   
But I have been told that it's okay to be compensated when you provide a valuable service to someone.  If you feel this or any of the other articles have been helpful or insightful, please  go to Amazon from one of my links, such as the one below.
Amazon isn't perfect.  Neither am I.  They do try real hard and so do I.
All of the products, including cameras, listed on Amazon are reviewed by buyers (well almost all of them).  Amazon is a great source of information and often a solid place to make a purchase.  
They have a hassle free return policy and great shipping options too.   Here are some of the most popular selling cameras as well as the most highly rated by photographers: 
You can also search for a digital camera at Walmart or a camera best buy at other locations, but you won't get as many customer reviews.
Good luck and I hope you have a blast with your photography and whatever equipment you use.
Back from Digital Cameras on Amazon to HOME page
What digital cameras do Cast Members of the Shark Tank choose?
Best Cameras for Macro Photography