best travel tripods - Under $
100
camera tripods for traveling photographers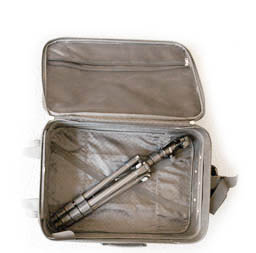 20 inch "Travel Tripod"
Squeezed In My Suitcase
How do you choose the best travel tripods? There are so many versions of tripods out there that are marketed as good accessories for travel photography. This article will help you understand what to consider and will help you get the best tripod for travel.
Travel-worthy tripods need to satisfy just three main qualifications.  
the
3

requirements of a good travel tripod

1. It has to be compact and easy to carry.


2. Your tripod has to function well for the type of photography you are doing.

3. It should be durable enough to handle the rigors of transportation and use.

If you read a lot of travel tripod reviews, you'll discover that poor durability is the number one complaint. Travel photography involves more opportunity for damage, so you can't just go with the cheapest price. Cheaper travel tripods skimp too much on components.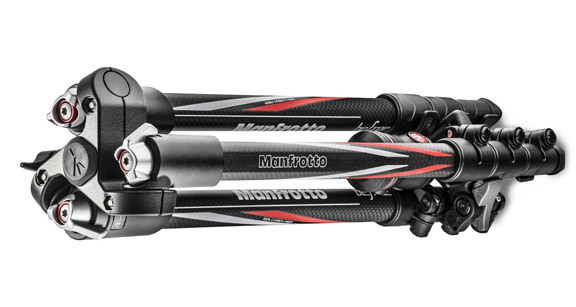 BeFree travel tripod
with 180 degree folding legs
You also don't have to go with the most expensive travel tripod. You're not a full time pro photographer doing travel photography for a living, so I didn't include the $350-$400 dollar Manfrotto or MeFoto traveling tripods in this article.
tripod length
The most important characteristic you want to look for first for you travel tripod is its minimum length.
It must fit in your backpack, suitcase or airline carry-on bag, so the legs must be a bit shorter.
Twenty inches long is a good minimum target. Super compact tripods shrink to as short as 12 inches. The biggest shortcoming of most compact travel tripods is their maximum height.
What you gain in minimizing your tripod's folding length you may lose in overall extended length.
 Travel Tripod Prices on Amazon
It's a compromise that most photographers don't mind making. They fold up so small that typically these accessories only extend to about 50 inches or so. More leg sections usually means more maximum height is achievable(and a little more weight).

tripod function
The type of photography YOU do is what matters most. Portrait photographers like me usually want tripods to extend to eye-level (60-70 inches) at a minimum. Hikers want to go as light as possible.
Vacation photographers need versatility. Wildlife photographers need sufficient support to handle large heavy lenses. Macro photographers need tripods to get down really low close to the ground.
Your tripod also has to be sturdy enough to handle your specific camera and lens combination. You can buy cheapo plastic tripods that are small and light, but they not real steady and won't hold up to the rigors of travel and frequent use.
tripod weight
The farther you have to carry your tripod the heavier it feels. You can save a little weight by going with carbon fiber legs, but you'll add a little bit of cost too. If you carry your tripod while hiking for long distances, weight becomes a really big deal.
If you travel to faraway lands, are robust and strong, and don't walk long distances to your photo opportunities, then you only have to be concerned with overall travel size of your tripod.

Travel Tripod With 5 Leg Sections
With the best travel tripods, you have more leg sections and shorter legs, and a shorter closed length. Maximum height is better when you have more legs to extend your camera higher, but the added leg sections add to the overall weight. 
lightest and most compact tripod to travel the world
This Surui tripod weighs 1.7 pounds and is less than 12 inches long when folded. With the included small ball head attached, it reaches about 54 inches. It is not the tallest and it's not sturdiest, but I gotta tell you it's still pretty cool.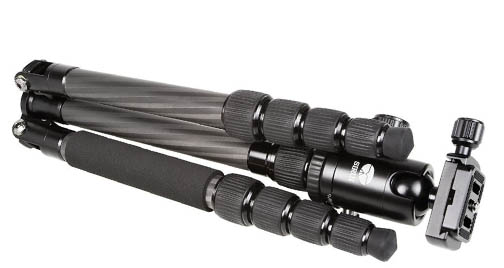 Sirui T-025X World's smallest travel tripod
The Sirui qualifies as the best lightweight tripod for backpacking. Backpackers have to carry the absolute lightest of everything, including all camera equipment, and that usually means investing more money to do so.
features of the Sirui travel tripod
---
Carbon fiber construction make is relatively lightweight and strong.
Removable center column make it ideal for tabletop and macro photography.
Legs fold to 180 degrees for the maximum compactness possible for traveling.
Each leg has an automatic lock mechanism.
Legs have 3 different angles and can be set independently. That's great for using your tripod on uneven ground.
The Sirui travel tripod comes with a traveling bag, shoulder strap, and required tools.
This tripod is absurdly light and compact. It's a bit pricey, too! It's about twice the price of a budget travel tripod. Check out the pluses and minuses in the short video below:

best head for your traveling tripod
The type of head doesn't make a huge difference in terms of travel length and weight, but it does matter somewhat when you're trying to travel as light as possible. Standard ball heads are certainly the smallest and lightest, while pan/tilt/swivel heads are the bulkiest. 
Video shooters need a tripod head with a long handle for smooth pans. Heads that have separate knobs for pan, tilt, and swivel are great for macro photographers.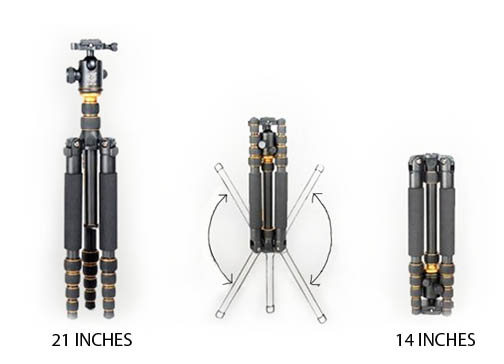 Diagram of how a travelers tripod with folding legs closes
There certainly are enough tripod designs and size to fit the bill as the best travel tripod for every photographer. Prices range from over $350 for the top notch tripods to around $10 for super small tabletop tripods.
3

best travel tripods under

100

dollars

You should be able to get a good quality travel tripod for less than $100. If you need extra sturdiness or size you make have to invest a bit more than that. Here are three that could qualify as the best budget travel tripods.

Read these travel tripod reviews. These tripods all get good ratings and fit the price criteria of being under $100 at the time of this post.




Versatile

14 Inch When Folded

3.2 Pounds

Extends to 60 inches

Monopod and Tripod Combo


Small and Light

12.5 inch When Folded

2.5 Pounds

Extends to 57 Inches

4-position Leg Locks

Highly Rated

20 Inch When Folded

3.5 Pounds

Extends to 57.9 Inches

94% 4 or 5 Star Rating




Tripods may be the single most important camera accessory you can use to take your photography to the next level. The best travel tripod fits your needs, is the right size, and fits your budget.




Shoot more photos.

Watch Less TV

Bruce




Leave Best Tripods For Travel - Return to Tripod Reviews

Go to HOME PAGE of Better Digital Photo Tips

National Geographic Travel Photography Tips